DIGITAL INFRARED MEDICAL THERMAL IMAGING
What is Thermography?
Medical thermography is a homeopathic method of research of clinical disease or abnormalities through a scan that measures temperature differences on the surface of the skin. The temperatures are represented in different colors in the image, which shows inflammation and areas of blood flow variations.
What are the benefits?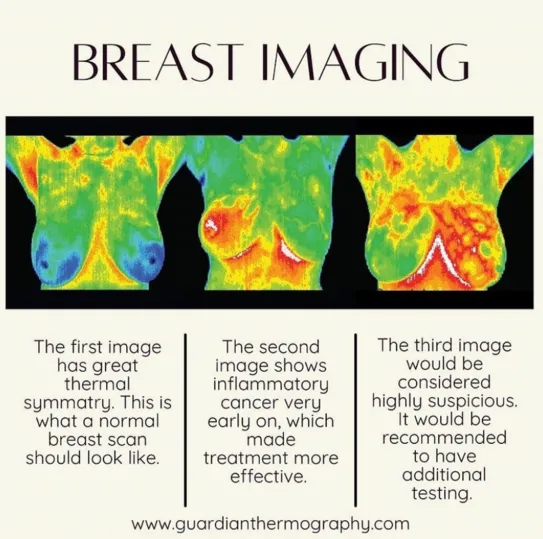 -100% safe
-Contact free
-ZERO radiation exposure
-Affordable
-Safe for pregnant women AND children
-A wonderful alternative to mammogram or traditional breast health tests
What services do you offer?
-New Breast OR Region of Interest
-Comparative Breast OR Region of Interest
-Yearly Breast or Region Scan
-Breast AND a Region Scan (Head or Abdomen)
-Women's/Men's Wellness (Head, Chest, Abdomen)
-Half Body Scan
-Preventative Full Body Screening
-Immune health check
GUARDIAN THERMOGRAPHY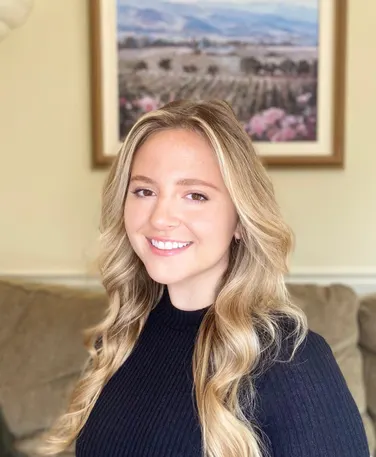 Meet Our Thermographer, Michaela!
Michaela is a Certified Clinical Thermographer. She started her career in the Medical field as an X-Ray Technologist and CT Technologist. She studied at Harcum College and graduated with a degree in Health Sciences. Michaela found an interest in the alternative health field while working in the hospital, which is why she decided to get into Thermography! She realized the benefit of natural holistic medicine for preventing people from getting to the point of being in the hospital. She believes that finding the cause of an illness and treating that is more beneficial than using a drug to mask the symptoms. Thermography is a great prevention tool to add into your annual routine. Thermography can be used to see a problem before you notice it by tracking heat patterns throughout the body. It is completely non-invasive and there is absolutely no risk or radiation. Prevention is key for a long healthy life; discover where inflammation is hiding in your body before it turns into a major problem.
Want more info on her services & prices? Check out her website here!